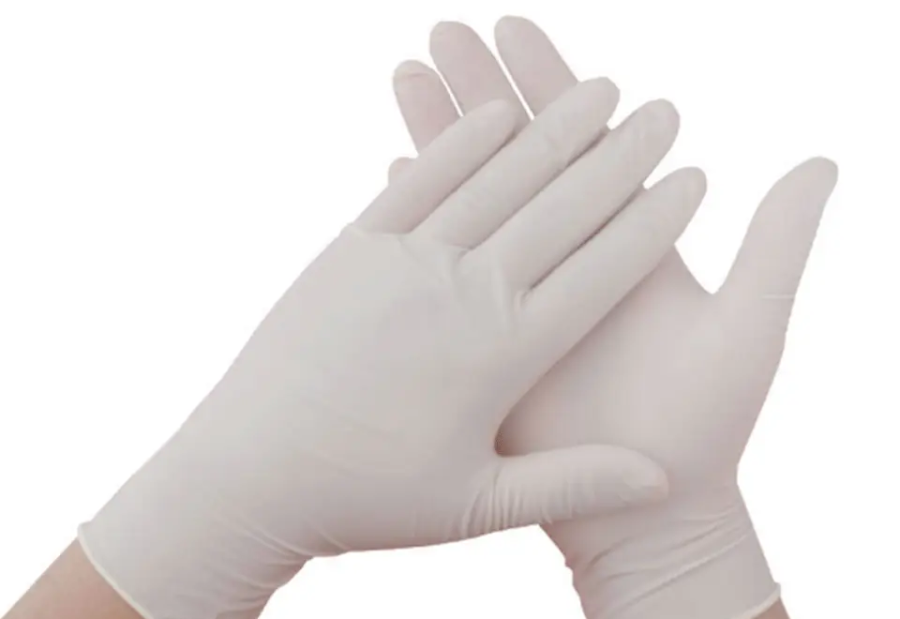 What is the difference between latex gloves and nitrile gloves?
Tuesday, 12 September 2023

1

593

0
Latex and nitrile are two of the most widely used materials for disposable gloves. These gloves are used in different industries such as medical, automotive, chemical, etc.
Some of the main differences between latex and nitrile gloves are as follows:
Latex is made of natural rubber. Nitrile, on the other hand, is made of synthetic rubber. The production process of nitrile begins with the collection of latex from rubber trees. It is then converted into latex rubber and then further processed. The final product is nitrile, which is more durable and stronger than latex.
Because the production of nitrile rubber requires more steps than latex, nitrile gloves cost more. Initially, the cost difference between latex and nitrile gloves was significant. With the advancement of manufacturing technology and processes, the price gap has narrowed.
Latex gloves come in a variety of sizes. This makes them more customizable because you can choose the size that suits you best. The disadvantage of latex gloves is that they are substandard. They don't have a size memory feature, which means they won't completely stick to your hand, no matter how long they're worn. Most people find latex gloves uncomfortable because they don't fit perfectly into the contours of your hands.
Unlike latex, nitrile gloves have a unique memory membrane. This makes these gloves more suitable for your hand than latex gloves. A better fit ensures less slippage, sticking and other hassles.
Latex gloves effectively protect you from alkalis, acids, ketones, alcohol, and other contaminants. However, they are more susceptible to puncture and damage, which can leave you vulnerable, especially when dealing with toxic chemicals and pathogens. Nitrile gloves are more durable and puncture-resistant than latex gloves. If you work in a hazardous workplace and are regularly exposed to toxic chemicals and pathogens, always use nitrile gloves instead of latex.
Many people are allergic to latex. If you are allergic to latex, avoid wearing latex gloves. If you work in an industry that is in close contact with others, latex gloves may not be a good choice. You may not be allergic to latex, but the people you work with may be allergic. The use of latex gloves may cause allergies. Nitrile gloves are manufactured by removing all latex proteins. This reduces the chance of nitrile allergy to negligible levels.
We have a variety of nitrile gloves for you to choose from:

Custom Black Disposable Safe Nitrile Tattoo Waterproof Comfortable Hair Salon
Cleaner Gloves Household Touch Screen Garden Cleaning Pure Nitrile Gloves Powder Free
Dental Anti Static 5 Mil Surgical Exam White Pure Nitrile Gloves
2023 Profession Best Selling Pure Nitrile Gloves Barbecue XS Kitchen Gloves Food Safety





Posted on

Tuesday, 12 September 2023

Posted on

Tuesday, 12 September 2023